In the Spotlight .....
Joel Chafetz, Author of The Chaff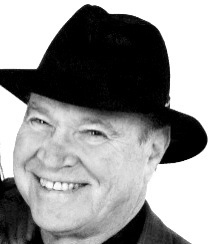 About The Book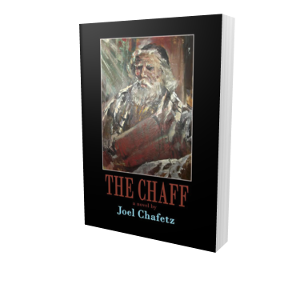 In three breathtaking days of pogroms and horrific violence, the Okhrana, the Tsar's secret police, chase a motherless 17-year-old cross the steppes of 1881 Russia.
In her flight she hunts for her long lost mother and discovers love, loyalty and compassion in a murderous Cossack captain, an anti-Semitic princess and an American gun smuggler that fights by her side against the rebels, the Tsarist nobility and a metropolitan populace following the crowd of hatred.
Armed with only her courage, intelligence and determination she struggles to save the sole survivor of her destroyed village – the boy she'd refused to marry and flee with him to America.
About The Author
Joel Chafetz describes the story of The Chaff as depicting the conflict between polar opposites of the individual and the collective. "The heroine's father, who tries to restrain his spirited daughter, sums it up early in the story with this quote "We must hold tight to the stalk or like chaff, the wind will drive us away." 
The author grew up in a home where stories about his Eastern European ancestors escape from the pogroms of Russia were served at mealtime and led Joel to write The Chaff, a novel of coming to
America. Joel is a novelist, a prize winning short story writer, and a former literary and popular fiction instructor at the University of Washington's writer's program. He lives in a suburb south of Seattle with his wife and teenage daughter.
Praise for The Chaff:
The heroine of The Chaff, Usell Binah is a girl you will love—she's tough, smart, perky, pretty, and bound for America—if she can get out of Mother Russia alive. -- Robert J. Ray, The Weekend Novelist and the Matt Murdock Mystery Series 
View the Official Book Video Trailer for The Chaff
Additional Information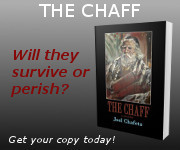 The Chaff ( 260 pages, ISBN# 978-0-9840493-6-3) is available at Amazon and Barnes and Noble. To learn more about Joel Chafetz and The Chaff, visit www. JoelChafetz.com.