| | |
| --- | --- |
| Posted on February 26, 2014 at 8:10 AM | |
In the Spotlight .....
Ann Werner, Author of "Cooper's Grove"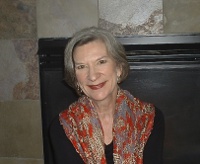 About The Book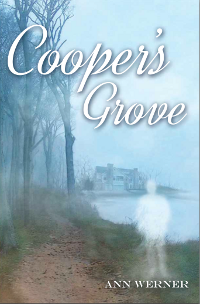 In the sleepy town of Cooper's Grove, Agnes MacPherson is known as the Witch Woman because of her ability to see auras and spirits. For the most part, people come to her to ask the usual questions posed to a seer. But there is nothing usual about the haunting of Lucinda Mae Hawkins. Cooper's Grove is the story of Lucinda as told by Miss Aggie.
A wrong side of the tracks girl, Lucinda meets spoiled, rich boy John Dawson in her sixteenth summer. An innocent, she is excited to be the object of his desire and of his jealousy. One thing leads to another and John is given no choice but to marry the girl he thought would be a mere dalliance.
Billy Joe Dean has always had a crush on Lucinda and when John meets an early death, he steps in and courts the new widow, unaware that the spirit of her departed husband has no intention of relinquishing his hold on her.
About The Author
Ann Werner is a former actor, best known for her role as Eliana, maid to the evil Dimera family on the popular daytime drama Days of Our Lives. She is the author of three previous novels and has co-authored two works of non-fiction with her daughter and business partner, Kimberley A. Johnson. She resides in Northern California's wine country, where she is working on her next novel.
Praise for "Cooper's Grove":
 "Cooper's Grove is a soulful must read!" -- Alle Wells, Author of "Leaving Serenity".
Official Book Video Trailer  for Cooper's Grove
Additional Information: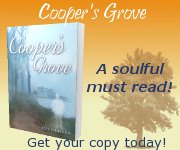 "Cooper's Grove" (258 pages, ISBN: 978-1493618318) is available at Amazon.com. To learn more about Ann Werner and "Cooper's Grove" visit arkstories.com, follow her on Twitter at @MsWerner, and like her on Facebook at facebook.com/authorann.werner.