| | |
| --- | --- |
| Posted on August 23, 2013 at 12:00 AM | |
In the Spotlight 
Catherine Sharp, Author of Untamed Heart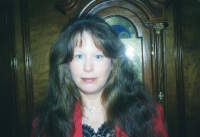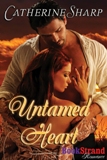 Untamed Heart is a historical romance set in the west after the Civil War. It is a love story between a rugged loner, Shane Cordell and an independent beauty, Ashley Clayton. Ashley loves Shane even if he cannot or simply will not be tamed. Shane has demons from his past, including a murder charge hanging over his head, so he believes love and family will never be in his future. The reader travels with these lovers through intense desire, dreadful despair and everything in between.
Official Book Video Trailer for Untamed Heart
Bookstrand "My Earnest Reviews" about Untamed Heart:
"I was thrilled with the story and could see all the characters in my mind as I read the story. It moved with intensity and heartfelt emotions."

"Untamed Heart was wonderful. I couldn't put it down. So many great twists and turns to the story made it very exciting."

"Exactly what I was looking for to sit down and relax with a good book. I want more!"
About the Author
Catherine Sharp says "UNTAMED HEART is hot, spicy and unpredictable. Curl up with it this summer – it's a great escape from reality!" The author is married with two sons. Sharp loves to read and write romances. She likes the way romance builds bridges to other worlds which only her imagination can take her to. At a time when she was reading voraciously, but not getting exactly what she was yearning for, she started to write the kind of story she was searching for. Catherine found that putting her own words to paper was so much fun that now, even with a job, a husband, and two sons, she always finds time to not only read, but write.

More information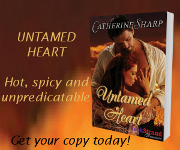 Untamed Heart (264 pages, ISBN# 978-1-62740-024-4) is available at Amazon, Barnes and Noble, Book Strand and Siren Book Strand.
To learn more about Catherine Sharp and Untamed Heart, visit www.catherinesharp.webs.com