Featured Book Series:  Minister Wanted by Herb Marlow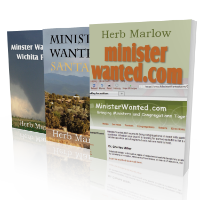 About the Series:
Minister Wanted  is a Christian fiction book series that explores the life and adventures of Dr. Charles Miller, a minister on a mission to transform lives, as he leaves his current church behind to establish a church of believers out West.  The series currently consists of three novels: Minister Wanted.com, Minister Wanted: Santa Fe and Minister Wanted: Wichita Falls with a fourth novel coming in 2014.  The Minister Wanted book series is wrtten by Herb Marlow who stated that he has a lot in common with the main character in the series:
"Like Dr. Charles Miller, as a pastor I was often frustrated by administrative duties and meetings, and always felt that if I were allowed to follow God's call on my life – to preach, teach and shepherd – I would be a far better minister. Two wonderful congregations took as much administration as possible off my shoulders, and proved the theory would work. From those feelings and experiences came the inspiration to write the Minister Wanted series. Originally I only planned write one book – Ministerwanted.com – but the Lord had other ideas, and I am now at work on the fourth book – "Minister Wanted: Portland Oregon." - Herb Marlow, Author
The Minister Wanted book series is published by Bottom of the Hill Publishing and currently available online at Amazon and Barnes and Noble.
Minister Wanted.com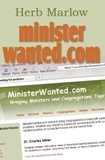 Dr. Charles Miller has been the pastor of the same church for several years. However, he feels that his ministry has become dull and predictable. Deciding to offer his services on an interim basis he places an ad on www.ministerwanted.com. He gets a response quicker than he anticipated and is soon on his way to Ruidoso, New Mexico. Upon his arrival he finds more than he expected; mystery, intrigue, threats… and even romance.
Minister Wanted: Santa Fe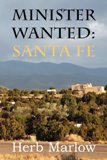 Dr. Charles Miller has just spent several months in Ruidoso, New Mexico. His time there was professionally, personally and spiritually satisfying. Now, he and his new bride, Jan, are on their way to Santa Fe, New Mexico where a new church awaits them. Living Word Community Church is in decline although many, including a goodly number of the congregation aren't willing to admit that fact. Charles intends to discover the problems, and with the guidance of the Holy Spirit, do everything he can to solve or eliminate them. His track record says he's the right man for the job...but Charles has no inkling of what he'll discover as he adopts the spiritual reins of the church.
Minister Wanted: Wichita Falls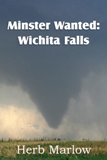 Doctor Charles Miller and wife Jan have relocated to Wichita Falls, Texas. This time Charles is helping to create a brand new church but there's someone who isn't at all happy about a new church in town. With God's help Charles overcomes the initial obstacles, but greater challenges are in store for the Millers and their new church.
About the Author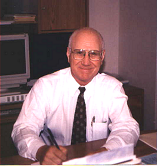 Intriguing tales … told Texas-style … are the hallmark of legendary author, Herb Marlow. The acclaimed writer, educator, and counselor offers a rich series of historical and adventure novels that are destined to become classics for readers of all ages. These timeless treasures spark the imagination and remove the mystery from history as readers interact with captivating characters and creatures.
Dr. Herb Marlow has been featured on TV, radio and in print publications nationwide. He is an established authority on childhood issues, a motivational speaker for children and adults, a professional counselor, an author, and a rancher. He and his wife Lynn presently reside on a small working ranch in East Texas.
Official Book Video Trailer for the Minister Wanted Series
Minister Wanted Reviews
Minister Wanted.com "What more can I say?!! This book as well as Minister Wanted Santa Fe by the same author is very poignant for today's time. I loved it. My husband is now reading it. I wish everyone would read it. It's truly a classic!"
Minister Wanted: Santa Fe: "This is a heart-warming but powerful story of the Christian faith and God's kindness, mercy, and love in ministering to his people through an ordinary pastor and his wife in Santa Fe. My husband and I love the way he uses scripture in a topical way. More ministers should follow the lead of the main character of the story, Pastor Charles Miller. Thank you, Dr. Marlow, for your insight!"
More Information