In the Spotlight .....
Lorrie Farrelly, Author of "Terms of Surrender"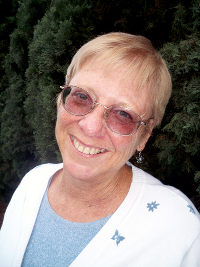 About The Book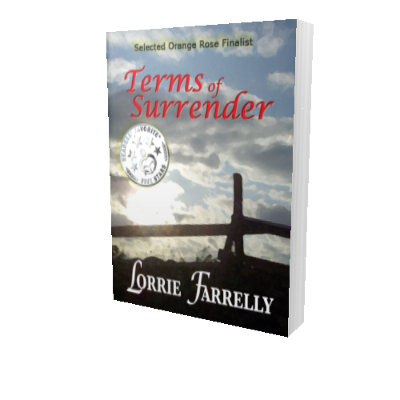 Paroled Confederate cavalry Captain Michael Cantrell wanders the West, his heart filled with bitterness and loss, his only companions his bone-deep honor and sheer stubbornness.
 His journey leads him straight into another war. A determined, spirited young woman's life and home are at stake – and Michael's decision to stand with her will test his courage, his mettle, and above all, his passion.
 For its pulse-pounding excitement, stirring romance, and deeply felt emotion, "Terms of Surrender" is a READERS' FAVORITE 5-STAR novel and an ORANGE ROSE AWARD finalist.
About The Author
Lorrie Farrelly is the author of a Western historical romance trilogy, contemporary romantic suspense novels, and sci fi/paranomal romantic suspense novels. A graduate of the University of California, Santa Cruz, and Northwestern University, she has earned READERS' FAVORITE 5 STARS and been an ORANGE ROSE AWARD finalist. She's been a Renaissance nominee for Teacher of the Year, a ranch hand at Disneyland's Circle D Ranch, and a "Jeopardy!" champion. She and her family live in Southern California.
Praise for "Terms of Surrender":
"Heart-racing, pulse-pounding story of the healing, redeeming power of love after the chaos and pain of war." - Amazon reviews
"A mixture of passion and nail-biting suspense (that) will engage you and continue to hold on until you read the last page!" – Reader's Favorite
Official Book Video Trailer for "Terms of Surrender"
Additional Information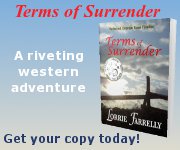 "Terms of Surrender" (346 pages, ISBN: 978-1468182521) is available at Amazon.com. To learn more about Lorrie Farrelly and Terms of Surrender, visit her on Facebook at  facebook.com/LorrieFarrellyAuthor or Twitter @lorriewrites, or at her website sites.google.co/site/yourbestreads.