In the Spotlight .....
Jack Remick, Author of "The Book of Changes"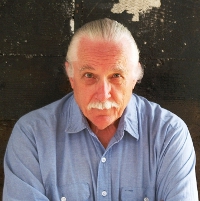 About The Book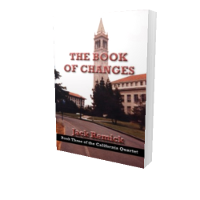 It's 1971, Berkeley. Beast comes to the Cathedral of Learning in a time of political upheaval, hallucinogenic drugs, group sex, and electric, acid, psychedelic, mind-bending rock and roll. On his quest for meaning he hangs out with a Harley-riding dwarf, a raven-haired Gothic artists' model, a sorority girl turned nymphomaniac, and the heir to a family of French aristocrats with a bloody history dating back to before Joan of Arc. The world is exploding, but students still go to classes, fall in love, get laid, study in libraries, win awards, even graduate. The country is on fire, and Berkeley supplies the fuel.
About The Author
"This novel, The Book of Changes, doesn't purport to be either a sociological thesis or a history of anything. It is a fictional record of a sort of filtered through time and the consciousness of young women and men who were looking for a new definition of America, of California, of the world." – Jack Remick
 Jack Remick is a poet, short story writer and novelist. Blood, A Novel was published by Camel Press in 2011. The Deification, Valley Boy, and Gabriela and the Widow are all available from Coffeetown Press. Coming in 2014: Satori, a collection of poems.
Praise for The Book of Changes:
"Remick's mastery of the narrative craft infuses a common story line—college kid faces challenges and grows up—with an intimate sense of character and setting…The Book of Changes shines in the crowded genre of coming-of-age narratives." Melissa Wuske, ForeWord Reviews, Winter, 2014.
Official Book Video Trailer for "The Book of Changes"

Additional Information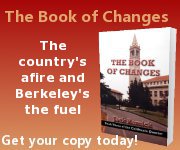 The Book of Changes (306 pages, ISBN: 978-1-60381-186-6) is available at Amazon, Barnes and Noble, Coffeetown Press and Ingram Distributing.  To learn more about Jack Remick and The Book of Changes, visit www.jackremick.com.