| | |
| --- | --- |
| Posted on November 17, 2014 at 2:50 PM | |
In the Spotlight ...
Dan Trumpis, Author of Gwen Gladstone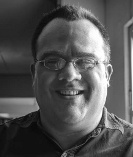 About The Book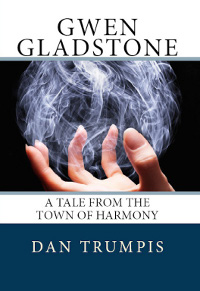 Since her mother's death, thirteen year old Gwen Gladstone's life has spiraled downwards. She's gone from popular girl to outcast and has been riddled with anxiety and depression. Her life takes a turn when her father suddenly marries a woman named Victoria Weatherly, and the three move to her home in Harmony, a small town in Northern California. Gwen quickly discovers that Victoria is no normal step-mother and the town of Harmony itself is just as mysterious and full of secrets as she is. But if Gwen can hold on, she'll learn that Harmony is a place where she can grow stronger and discover abilities she never knew she had.
About the Author
Dan Trumpis resides in Phoenix, AZ and teaches Language Arts at C.O. Greenfield. Gwen Gladstone is the second book he has written that takes place in the town of Harmony and will be far from the last.
Official Book Video Trailer for "Gwen Gladstone" by Dan Trumpis
Praise for "Gwen Gladstone"
"Really enjoyed this book ... it was not what I expected it to be." – Review from Goodreads.com
Additional Information: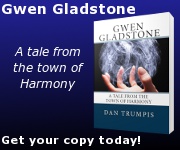 "Gwen Gladstone" (220 pages, ISBN# 0692227679) is available online at Amazon and Barnes and Noble. To learn more about Dan Trumpis and "Gwen Gladstone", visit Facebook www.facebook.com/Harmony1855 or Twitter www.twitter.com/Harmony1855.