| | |
| --- | --- |
| Posted on December 24, 2014 at 2:35 AM | |
In the Spotlight .....
J.M. Shorney Author of "Progeny of a Killer"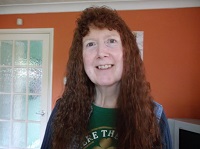 About The Book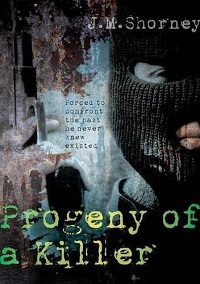 When Agent Aidan McRaney is sent to infiltrate the lair of a man obsessed with seeking revenge on the British for the murder of his IRA father, he found more than he expected. Now forced to confront a past he never knew existed. Aidan quickly learns that sometimes the past will throw more at you than you can handle. This fast-paced, tense thriller will have you on the edge of your seat.
About The Author
J.M. Shorney resides in a rural community in Berkshire, England. The self-published author has been writing for several years, and in her spare time she enjoys listening to old country and Irish music especially when writing. Shorney prefers to physically research her novels, rather than relying on Google research. She states "I believe that atmosphere is everything. I'm always thinking up a plot while waiting in a queue or on a bus." The author's inspiration for "Progeny of a Killer" stemmed from a visit to Kilmainham Gaol in Dublin, Ireland and her love of all things Irish.
Praise for "Progeny of a Killer":
"A page turner that will arouse your senses and keep you wondering where it could possibly go from here." - Matthew T., Amazon.com review
Official Book Video Trailer for "Progeny of a Killer"
Additional Information: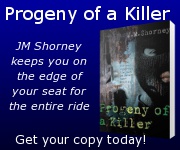 "Progeny of a Killer" (212 pages, ISBN: 978-1-910223-055-5) is available at Amazon.com. To learn more about J.M. Shorney and "Progeny of a Killer", follow her on Twitter @jmshorney.