In the Spotlight....
George A. Bernstein, Author of "Death's Angel"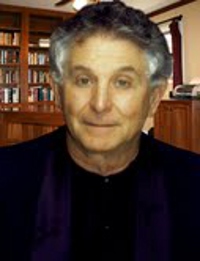 About The Book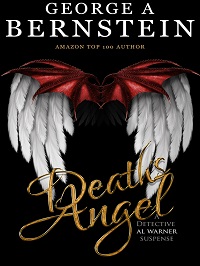 The second serial killer in less than a year is prowling the streets of Miami, systematically killing off some of South Florida's most beautiful young women. Detective Al Warner is just back on The Job, fully recovered from a glancing bullet wound to his head after a deadly chance encounter with another madman. Warner is in the best shape of his life, but his days are laced with headaches and his sleep fraught with terrifying dreams. Lack of rest clouds his usually laser-sharp mind but doesn't slow his single-minded hunt for this new killer.
Angie Dedios is a magnetic man, seducing stunning young women who posed nude for men's magazines. He "redeems" them for their sin in the name of God, brutally strangling them as they complete sex, intoning "the Lord Calls."
Warner and the FBI's BAU become more frustrated as each new death provides plenty of evidence it's the same Unsub, but no new clues to his identity. They learn the killers name, and realizes it's really Angel de Dios "the Angel of God" but they are helpless as more beauties dies with no new leads as to his real identity. Then Warner's love, Sharon Clark, becomes a target for this mad man, and Warner must stop him before she is his 8th victim. Only chance again brings them all together in one final deadly dance of terror.
About The Author
George A. Bernstein is the retired President of a Chicago company, now living in South Florida. He spent years at writing seminars and conferences, learning to polish his writing and developing a strong "voice." George works with professional editors to insure his work meets his own rigorous standards. DEATH'S ANGEL is his 3rd novel, the first of the Detective Al Warner Suspense series, with the next 3 already in the works. His first novel, Trapped, was a winner in small Indie publisher, TAG Publishers LLC, "Next Great American Novel" contest, and received high praise, gaining many mostly 5-star reviews at Amazon (reaching their "Top 100") and Goodreads. His 2nd novel, A 3rd Time to Die (A paranormal Romantic Suspense) has also garnered mostly 5-Star & 4-Star reviews, with one reader likening him to the best, less "spooky" works of Dean Koontz & Stephen King.
Official Book Trailer for "Death's Angel"
Praise for "Death's Angel":
"George has a wonderful way of drawing you into the characters and scenes…. George builds ever mounting tension to a gripping climax... and a stunning surprise ending, something he's a master at doing. It's a Five-Star novel, not to be missed." - Fred, an Amazon purchaser
Additional Information: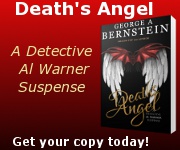 "Death's Angel" (311 pages, ISBN: 978-0-9894681-4-5) is available at Amazon.com. To learn more about George A. Bernstein and "Death's Angel", visit him on Facebook at facebook.com/georgeabernstein or Twitter @georgebernstein or at his website www.suspenseguy.com.